Legend of the Skyfish APK 1.5.8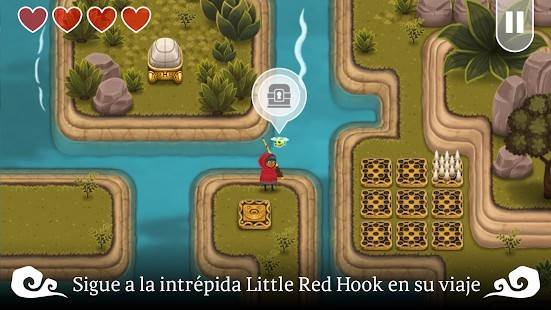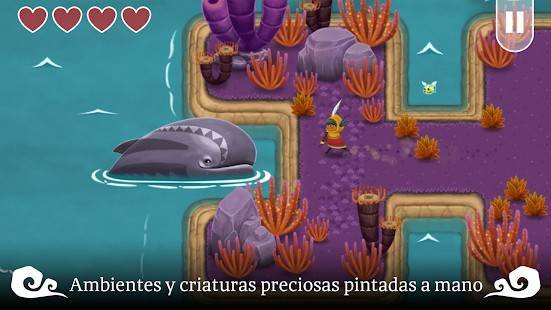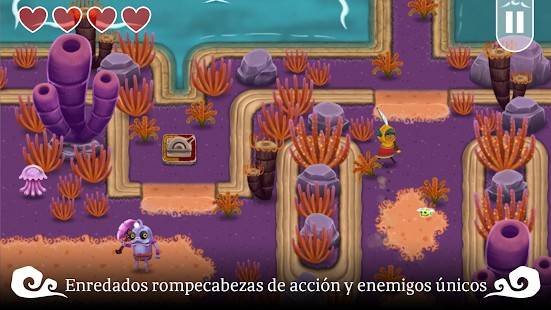 Legend of the Skyfish TRAILER DEL JUEGO:
Legend of the Skyfish APK + DATOS Descarga gratuita Legend of the Skyfish es un hermoso juego de rompecabezas de acción y aventura con un arma y una herramienta únicas: ¡una caña de pescar!
Descarga Legend of the Skyfish APK 1.5.8 para Android Gratis
Sigue a la intrépida Little Red Hook en su viaje con Moonwhale para derrotar al monstruoso Skyfish. Usa tu caña de pescar como arma o gancho de agarre, y actualízala sobre la marcha.
Legend of the Skyfish está lleno de hermosas obras de arte pintadas a mano, intrincados rompecabezas de acción y enemigos únicos.
Explora un enorme mundo de 45 niveles hechos a mano y derrota a jefes gigantes.
Características:
Mecánica única de pesca/gancho de agarre
Magníficos entornos y criaturas pintados a mano.
Partitura musical original de Sean Beeson
45 niveles artesanales
Peleas épicas contra jefes
Muchos artículos para encontrar y usar
Varios rompecabezas para resolver
¡Genial para todas las edades!
Soporte de mando
TAMBIÉN TE PUEDE INTERESAR: Typoman Mobile APK MOD (Versión Completa Desbloqueada).
¿Qué hay en el APK de Legend of the Skyfish?: Juego desbloqueado.
Requiere Android: 4.4 o superior.
Versión: 1.5.8 (La última).
MODO: OFFLINE.
Tamaño total del archivo APK: 115MB.
Categoría del juego: Aventura, Juegos sin conexión.
Descargas en la play: 100.000+.
ENLACE OFICIAL EN GOOGLE PLAY STORE: LEGEND OF THE SKYFISH.
ENLACES DE DESCARGA: LEGEND OF THE SKYFISH APK ENLACES DE DESCARGA.
Instale MOD APK, coloque datos en Android / Obb / y Juega.