Dungeon Legends 2 APK 0.981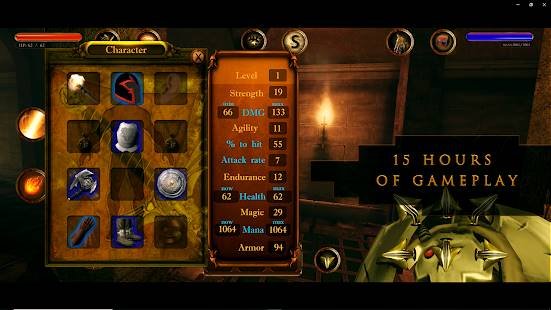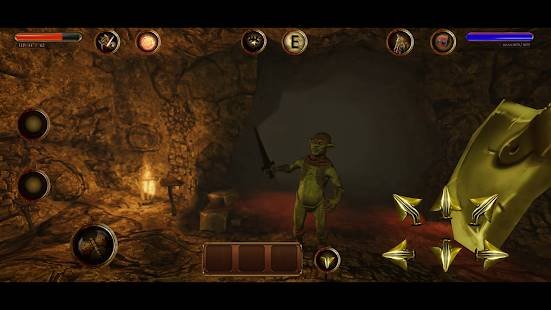 Dungeon Legends 2 TRAILER DEL JUEGO:
Acaba de llegar un RPG único, un Dungeon Crawler en perspectiva en primera persona. Hay un juego llamado Towers of Everland en Apple Store, pero ahora acaba de aparecer un juego similar en Android llamado Dungeon Legends 2, que es un increíble juego de rol adictivo.
Descarga Dungeon Legends 2 Juego RPG APK 0.981 para Android Gratis
Dungeon Legends 2 APK es un juego de rol extremo pero de una manera única. Este juego de rol se juega en vista en primera persona. Este es un juego premium para Android que ofrece 15 horas de increíble juego de rol con una historia a seguir. Hay 30 tipos de enemigos disponibles en el juego con un juego clásico completo de hack and slash en modo FPP.
Los enemigos en Dungeon legends 2 se generan aleatoriamente y avanzarás en el juego a través de campañas de historias. Hay toneladas de equipos disponibles en el juego donde puedes encontrar y equipar según tus necesidades. Hay toneladas de misiones para completar y hay errores y los controladores no responden, pero aún vale la pena intentarlo.
TAMBIÉN TE PUEDE INTERESAR: Adguard Bloquea Ads sin Rootear MOD APK (Premium).
¿Qué hay en el APK de Dungeon Legends 2?: Juego desbloqueado.
Requiere Android: 9.0 o superior.
Versión: 0.981 (La última).
MODO: OFFLINE.
Tamaño total del archivo APK: 980MB.
Categoría del juego: Juegos de Rol, Offline.
Descargas en la play: 50+.
ENLACE OFICIAL EN GOOGLE PLAY STORE: DUNGEON LEGENDS 2.
ENLACES DE DESCARGA: DUNGEON LEGENDS 2 APK ENLACES DE DESCARGA.
Instala MOD APK y juega.